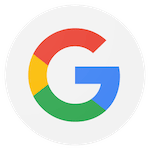 Both my children -- who never agree on anything -- love this place! The teachers are wonderful and kind and have managed to engage both my socially outgoing, rule-following daughter AND her younger brother, who has anxiety and ADHD. My kids leave each session tired but excited. It is such a relief to see my kids happy, especially after this tough 1+ year of COVID.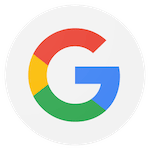 East Coast Karate is a great martial arts studio. The instructors want their students to succeed at karate and also to take the lessons they learn at karate into their everyday life as well (character, integrity, hard work, self discipline, etc.) The instructors are readily available if there are any concerns for their students. I would highly recommend ECKI. Two of my children earned their black belts through East Coast. The instructors are very knowledgeable and also very encouraging.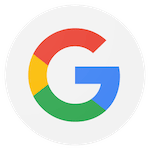 My son has been attending East Coast Karate Institute for many years and is a 2nd degree Black Belt. When he first joined, he was quite shy and lacked self confidence. The best thing my husband and I did was enroll him here. He has grown so much and his confidence has increased tenfold. The instructors are wonderful with the young children and adults alike. They work with you one on one on your strengths and areas where you struggle, I would highly recommend East Coast Karate.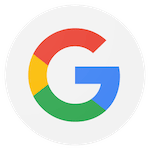 Both of my sons have trained at East Coast Karate Institute. From day one, we have been impressed with the dedication of each instructor and assistant. It is evident how much they care about their students. The education that they give is so much more than forms, kicks... It is about being the best person you can be, living a life of integrity.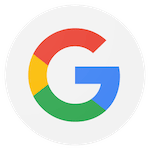 Where do I begin. Simply put, East Coast Karate is an outstanding martial arts studio. Both of my children have been attending for many years and now assist. It is not simply a "Karate school." It is an institution comprised of exceptional leaders who genuinely care about the personal well being of every student. The instructor's know every student, what they are good at, what they need help with, any challenges and more importantly they know them on a personal level. They strive to not simply have the students obtain their next belt, they instead work exceptionally hard to help develop the children into fine young adults, and then into adulthood. I would need several pages to simply list the cliff notes of all of the lesson's that my children have learned, both about the martial arts and life.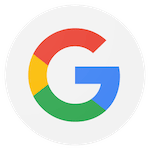 I cannot speak highly enough about the fantastic staff at East Coast Karate and my son really enjoys the classes. Mr. DiPietro is a fantastic role model and inspires the kids to strive to meet their goals, and runs a cohesive team of excellent instructors who teach good sportsmanship, self-respect and discipline in age-appropriate ways and always with kindness. They care genuinely about helping each child to do their best and to be their best. I've noticed a difference in not just having my son develop the physical skills, but he's also developed more confidence, self-discipline and focus.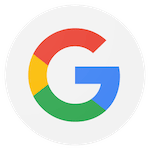 There are two important reasons to consider East Coast Karate Intsitute.
The first reason are the instructors. They care - genuinely care - about the children and their development of this art form. They talk to children with respect yet they ask for that same respect back. They know each student by name (which with the amount of students they have, always amazes me). They care that the children grow and develop in their journey in Karate always focused and building their confidence from young children Into young adults. And the teachers are highly trained individuals. Honestly - they are outstanding.
The second reason is my commitment to introduce discipline to my kids and how this is built into how they are learning. I have always believed that the sooner they get into the practice of good discipline, the stronger they will be in school leading them to greater opportunities in life. I have found that East Coast Karate has made this an important part of their philosophy. So I naturally align with the principles and values of this institution.
I hope you will consider East Coast Karate.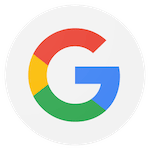 East Coast Karate provides a safe and encouraging environment where our son is growing in discipline and self-control while learning self-defense. The instructors are amazing in their ability to teach the techniques with patience and encouragement while maintaining order and safety. Our son is quite pleased, especially now that he has advanced to be able to spare with his classmates. There has never been an issue with egos or tempers getting out of hand - everyone seems to have a great time learning together in a fun atmosphere. Give ECKI a try!!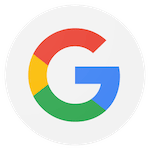 My son has been training at East Coast Karate since he was 5 years old. He is now 13 and will test for his second degree black belt in September. Mr. DiPietro and all the teachers at East Coast Karate have made the past 8 years a wonderful experience for my son. They positively motivate the students to work hard to achieve their goals, but they also make it fun to train. I am so happy we found ECKI and I highly recommend it to anyone who's child wants to try martial arts.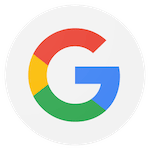 My girls have been taking karate at East Coast for the past 3.5 years. We originally started as an activity for my girls to learn responsibility, discipline, and focus but we ended up all falling in love with the facility, the instructors, and karate as a sport and way of life. The instructors are so sweet but top notch professional, who push my girls to strive to do their best. Ever since taking karate, their focus and discipline has increased, their confidence, and they realize that to be good at anything, meaning becoming a black belt, takes real time and dedication. Our family will forever be members at East Coast. Our motto is "Black Belts Or Bust!"